Our program contributes to emerging research examining the systemic barriers to the full societal inclusion of persons with disabilities.
The Graduate Program in Critical Disability Studies offers courses, research and professional training leading to an MA and PhD.
The MA program takes an interdisciplinary approach informed by various academic fields including law, anthropology, health studies, history, geography, economics, education, labour studies, political science, social work, sociology, identity politics, gender studies, and refugee and immigration studies. Theories of human rights form the basis for understanding how existing legal, economic and social rationales for inclusion relate to systemic barriers and oppression.
The program is offered full or part-time to students from a variety of backgrounds, including persons with disabilities engaged in the disability rights movement, government bureaucrats, professionals in the field of disability and people working in non-governmental organizations such as community organizations and advocacy groups.
You'll have the opportunity to attend refereed conferences, publish in refereed journals and produce op-ed pieces right from your first year.
The PhD, a pioneering program in Canada, offers a comprehensive curriculum covering major scholarly perspectives. It is offered on a full-time basis only.
The program structure and environment encourages advanced research, new scholarship and other opportunities to contribute to the field, enabling a multi-disciplinary group of students to explore disability from a critical perspective in relation to social policy, social justice, human rights issues, and social movements in Canada and internationally.
---
Important Dates, Deadlines & Upcoming Events

---
Current News & Announcements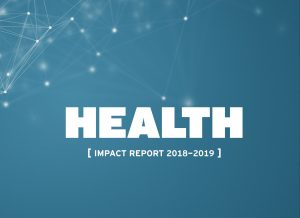 Faculty of Health at York University has published the Health Impact Report 2018-2019 showcasing many of the faculty from the School of Health Policy & Management.
---
Open Society Foundations
Disability Rights Scholarship Program
Application Deadline:  December 3, 2018
The Disability Rights Scholarship Program provides yearlong awards for master's degree study to disability rights advocates, lawyers, and educators to develop new legislation, jurisprudence, policy, research, and scholarship to harness the innovations and opportunities offered by the United Nations Convention on the Rights of Persons with Disabilities (CRPD).
With the knowledge and networks gained through the program, we expect that fellows will deepen their understanding of international law and education, with a focus on disability rights, and gain the tools necessary to engage in a range of CRPD implementation strategies, such as: challenging rights violations in their home countries by drafting enforceable legislation consistent with the CRPD; utilizing enforcement mechanisms set forth in the Convention; taking forward disability rights litigation requesting CRPD-compliant remedies; engaging in disability rights advocacy; and developing law, education, or other academic curricula informed by the CRPD.
---
Health Graduate Students Association has organized a Meet & Greet for Health Policy & Equity and Critical Disability Studies graduate students.
All graduate students in these programs are welcome!
Please RSVP using this eventbrite link.
---
(Photo Credit B. Anne Jackson - From left to right: Cameron Wells, host of Hand-Link; graduate students Ann Jackson, Sukaina Dada, Scott White, Russell Rozinskis; Professor Marcia Rioux; graduate student Michelle Shelley)
Several graduate students and Professor Marcia Rioux in the Critical Disability Studies graduate program were interviewed about the graduate program for an upcoming broadcast on Handi-Link, hosted by Cameron Wells. Several Handi-Link episodes can be found in the Social Media section of our Critical Disability Studies website.
---
Congratulations to Evelyn Kissi, second year CDS doctoral student, who passed her comprehensive exam and defended her dissertation proposal on August 9th, 2018. Evelyn's doctoral project is entitled Disability and the Door of Return: A Chronological Insight on Disability Policy in Ghana through the Archive.
---
Critical Disability Studies graduate students, Sukaina Dada, Alexandra Jean, Fallon Burns, Bephyer Parey (PhD exchange student), Anne Jackson, Michelle Shelley, and Laura Girardo took part in an unforgettable experience at NUI Galway International Disability Law Summer School in June 2018.
---
Congratulations to PhD student in Critical Disability Studies, Michelle Shelley who attended, as a Canadian delegate, the 2nd International Correctional Research Symposium in Prague, Czech Republic last month. A Summary of the Symposium by Michelle, titled What is Good Prison Research? was recently published on the EuroPris website.
---
Congratulations to Eve Pervin who defended her Major Research Paper (MRP) My Brother, My Self: An Autoethnography of Siblinghood and Disability.
---
Recent Publications & Awards

OCGS Review Results
We are pleased to announce that the Ontario Council on Graduate Studies (OCGS) has approved the recommendation of the Appraisal Committee that our MA/PhD program be classified as Good Quality - the best possible rating bestowed by OCGS!
---
Congratulations to Associate Professor Reaume, Geoffrey in Critical Disability Studies, School of Health Policy & Management for recent publications:

The Place of Mad People and Disabled People in Canadian Historiography: Surveys, Biographies, and Specialized Fields
Posthumous Exploitation? The Ethics of Researching, Writing and Being Accountable as a Disability Historian (No link available)
Book review of Theodore Jun Yoo: It's Madness: The Politics of Mental Health in Colonial Korea
---
Congratulations to Associate Professor and former Graduate Program Director in Critical Disability Studies, nancy viva davis halifax, and previous graduate student in Critical Disability Studies, Jen Rinaldi (PhD 2013), along with co-authors David Fancy, Kate Rossiter and Alex Tigchelaar for their publication Recounting Huronia Faithfully: Attenuating Our Methodology to the "Fabulation" of Truths-Telling
---
QuickLinks
---
Related Links