Our program contributes to emerging research examining the systemic barriers to the full societal inclusion of persons with disabilities.
The Graduate Program in Critical Disability Studies offers courses, research and professional training leading to an MA and PhD.
The MA program takes an interdisciplinary approach informed by various academic fields including law, anthropology, health studies, history, geography, economics, education, labour studies, political science, social work, sociology, identity politics, gender studies, and refugee and immigration studies. Theories of human rights form the basis for understanding how existing legal, economic and social rationales for inclusion relate to systemic barriers and oppression.
The program is offered full or part-time to students from a variety of backgrounds, including persons with disabilities engaged in the disability rights movement, government bureaucrats, professionals in the field of disability and people working in non-governmental organizations such as community organizations and advocacy groups.
You'll have the opportunity to attend refereed conferences, publish in refereed journals and produce op-ed pieces right from your first year.
The PhD, a pioneering program in Canada, offers a comprehensive curriculum covering major scholarly perspectives. It is offered on a full-time basis only.
The program structure and environment encourages advanced research, new scholarship and other opportunities to contribute to the field, enabling a multi-disciplinary group of students to explore disability from a critical perspective in relation to social policy, social justice, human rights issues, and social movements in Canada and internationally.
---
Important Dates, Deadlines & Upcoming Events

---
Current News & Announcements
Congratulations to Dr. Sheila Jennings, winner of the Mary McEwan Memorial Award for 2018-2019. She completed her MA in Critical Disability Studies at York University after practicing family and child welfare law in downtown Toronto.
---
Steff Juniper published their essay "Cabbage, Bloody Cabbage and the Crip Time Vortex of Spoons" with an accompanying audio stream on the Buddies and Bad Times Blog, "Queer, Far, Wherever You Are." You can access their essay here.
AJ Withers published their essay titled "Homeless in the Time of COVID: What Happens When COVID-19 and a Shelter Crisis Collide" on the University of Toronto Press Blog. You can access their essay here.
---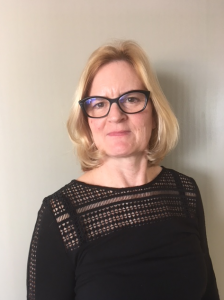 Message from the School of Health Policy & Management Chair, Marina Morrow
As Chair of the School of Health Policy and Management at York University, it is my pleasure to write to you about the recent retirement of our esteemed colleague Dr. Marcia Rioux and an opportunity to honour her contributions at York, and her leadership in transforming the field of disability studies through extensive international community-based work on employment and disability rights monitoring.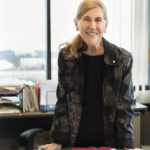 We are planning to honor her contributions through a new student award. The Marcia Rioux Award in Critical Disability Studies, Human Rights and Social Justice will provide support for a Doctoral student in Critical Disability Studies or closely related field who demonstrates excellence in the areas of critical disability studies, human rights and social justice. In this way, this new award will serve as a lasting tribute to Professor Rioux who brought her community and legal expertise to the establishment of the School of Health Policy and Management and the Critical Disability Studies (CDS) graduate Program, which continues to be the only standalone program of its kind in Canada and the only one to grant PhDs.Our goal is to raise $50,000 to establish this as a premier award that will exist in perpetuity by means of an endowment fund; a fund which is permanently invested to generate annual income to fund a $1500 award each year. At this point, I'm pleased to advise that we are more than halfway toward our goal, but we need your help to reach this goal and enable the first award to be presented this Fall.I'm writing to you today to invite you to join us in honouring Professor Rioux's contributions and leadership through a gift to this new Award, at a level that is personally meaningful for you. Gifts can be made online and please know that all gifts are welcome and combine to make a difference to recognize a deserving student.Thank you for your thoughtful consideration and I hope you will join my colleagues and I in supporting this new award.

Sincerely,

Marina Morrow, PhD
Professor & Chair, School of Health Policy and Management
Faculty of Health
York University
---
Recent Publications & Awards
Congratulations to Madeline Burghardt, PhD graduate and former professor in the Critical Disability Studies graduate program on her new book Broken.
---
Jackson, Kim & davis halifax, v. (2018). Service restriction: making homelessness harder. In Michelle Owen, Janice Ristock, Diane Hiebert-Murphy (Eds.) Not a new problem: Violence in the lives of women with disabilities. Fernwood.
davis halifax, v. (2018) "    :     a charm" and "uncalculable." poetry. Room, 41:4: 20-21, 105.
---
CDS PhD candidate, Natalie Spagnuolo also has a chapter in the Owens book co-written with Josée Boulanger: An "Unconscious Terrain of Habits": Structural Violence Against Women Who Labelled with Intellectual Disabilities.
---
Congratulations to Associate Professor Geoffrey Reaume in Critical Disability Studies, School of Health Policy & Management for recent publications:

The Place of Mad People and Disabled People in Canadian Historiography: Surveys, Biographies, and Specialized Fields
Posthumous Exploitation? The Ethics of Researching, Writing and Being Accountable as a Disability Historian (No link available)
Book review of Theodore Jun Yoo: It's Madness: The Politics of Mental Health in Colonial Korea
---
Congratulations to Associate Professor and former Graduate Program Director in Critical Disability Studies, nancy viva davis halifax, and previous graduate student in Critical Disability Studies, Jen Rinaldi (PhD 2013), along with co-authors David Fancy, Kate Rossiter and Alex Tigchelaar for their publication Recounting Huronia Faithfully: Attenuating Our Methodology to the "Fabulation" of Truths-Telling
---
QuickLinks
---
Related Links